In 1982, the Group C technical regulation came into force, under which racing prototypes were created for endurance racing. The requirements, which remained relevant until 1993, gave the world the Porsche 956 and Porsche 962, among others – both cars became one of the most recognizable racing prototypes in the history of world motorsport and the most successful Porsche models in sports prototype racing. In honor of the anniversary, several copies of the machines and the pilots who spoke on them.
The venue for the solemn gathering was the Porsche Experience Center in Leipzig, where a 3.7-kilometer FIA-certified race track was built. This made it possible, among other things, to test – albeit not in combat mode – historical vehicles.
A 1982 24 Hours of Le Mans-winning Porsche 956, a factory-restored 1,000 km Nürburgring and Spa-winning Porsche 956 in a 1983 livery, a 1984 Porsche 962 restored to US IMSA specification and the 1987 World Sports-Prototype Championship champion Porsche 962 C, as well as two more prototypes of this model – the winner of the Le Mans marathon in 1987 and fourth in the daily race in France in 1990.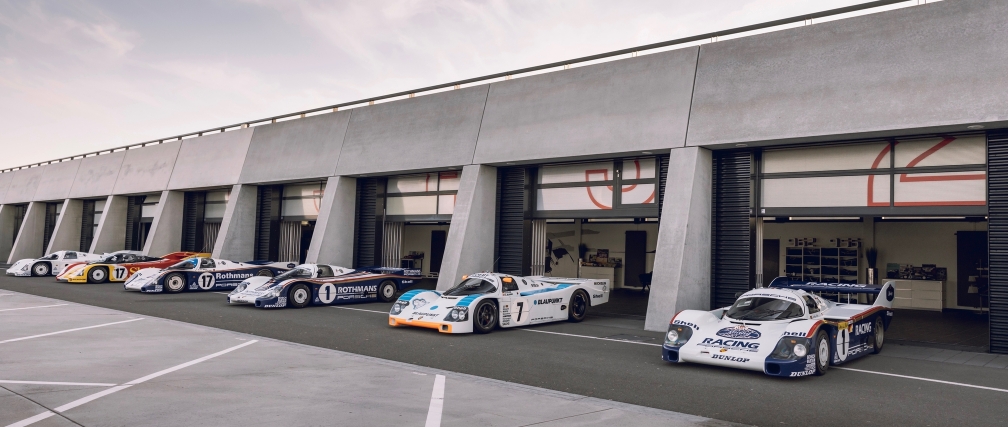 Just two prototype models have given Porsche five factory and team titles, 43 WEC race wins, five WEC drivers' titles, seven 24 Hours of Le Mans overall wins (from 1982 to 1987 on the 956 and 962 and on 962 Dauer Le Mans GT in 1994), four IMSA titles, 52 IMSA race wins and five 24 Hours of Daytona wins.
As part of the celebration of the anniversary, the legendary German racers of the past years Bernd Schneider, Hans-Joachim Stuck and Jochen Mass, as well as the British Derek Bell and the modern German driver Timo Bernhard arrived in Leipzig to meet with cars. All athletes got the opportunity to recall their youth behind the wheel of the legendary prototypes.