The strangest Grand Prix of them all …
There are lots of people called Kaufmann in Austria, and quite a few of them seem to own a small hotel, known as Gasthaus Kaufmann.
My Gasthaus Kaufmann is not far from the Red Bull Ring and is run by an old boy who has photos of great racing stars all over the walls. He doesn't speak English, but he tells me stories about how he waved the checkered flag at the first Grand Prix at the circuit, back in the 1970s, when it was known as the Österreichring. I believe him because he once showed me a photo.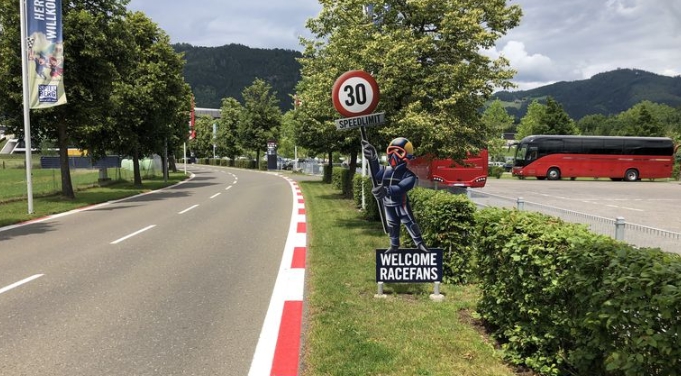 I've been staying in the same place for years and he tells me the same stories and shows me the same pictures every year. It's rather sweet.
His pride and joy is a photograph of Britain's Princess Anne, who stayed there once (really!) when attending a race as a guest of Sir Jackie Stewart. It is not really the kind of place you meet princesses, but in this part of the world you get whatever accommodation you can find. The fancy folk seem to stay in Graz, a city about 45 miles from the track. They drive back and forth each day, but for those who work late this is really too far and so the little guesthouses get the business instead.