The Pramac team, owned by Paolo Campinoti, ended the previous year as the top independent team, with a fourth-place finish in the team standings and eight podiums that contributed to Ducati's constructor championship win.
In 2023, Pramac will remain a Ducati-affiliated team and will be the only customer team to receive full factory support from the brand.
Pramac will continue to field Johann Zarco and Jorge Martin as its riders in the upcoming season, with Martin re-signing with the team after losing out on a factory Ducati seat to Enea Bastianini.
On Wednesday, Pramac, while hosting its season launch in Italy, revealed a livery that is mostly unchanged, which features red, purple, and white colors. This livery was first used by the team halfway through 2022 after they entered into a title partnership with Prima.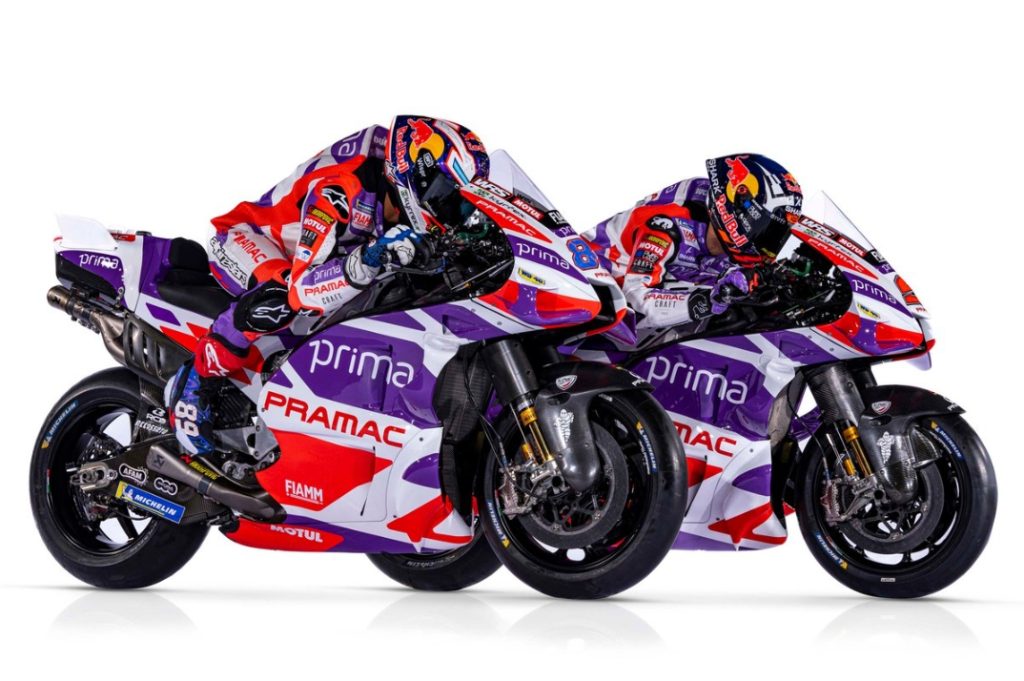 At the end of the 2022 season, Zarco placed eighth in the standings with 166 points, while Martin was in ninth with 14 points less, neither of them were able to match the team's victory total from the previous year.
The reason for this was that Pramac used a different version of the GP22, which included an engine that the factory team decided not to use before the first race of the season in Qatar.
Both Zarco and Martin had difficulties during the season as they struggled to adapt to the more powerful engine in comparison to the one used in the previous year.
Pramac will be one of four teams racing with Ducati bikes in the 2023 season, along with the factory team, Gresini Racing, and VR46, with the latter two using bikes from 2022.
Pramac is one of the four teams that have revealed their 2023 livery, with the factory Yamaha team, Gresini and Ducati having preceded them in doing so this week.
The 2023 livery for the factory KTM team will be revealed on Thursday. The start of the pre-season testing for 2023 will begin on February 10th to 12th in Malaysia, followed by a second test in Portugal on March 11th to 12th. The official season will then commence two weeks later in Portugal.