Kim Coon, a dynamic and passionate individual, has carved a niche for herself in the racing industry, playing a significant role in enhancing the popularity of NASCAR.
Fueling NASCAR's Image: Thanks to her exceptional communication skills, extensive knowledge of the sport, and unwavering enthusiasm, Coon has become an indispensable ambassador for NASCAR.
Love for Racing from the Start: Kim Coon's journey in the world of motorsports began with a genuine love for racing. Raised in South Carolina, she grew up in the heart of stock car racing country. From an early age, she was captivated by the sights and sounds of the racetrack. Her passion for the sport led her to pursue a degree in Broadcast Journalism, which eventually paved the way for her career in NASCAR. After completing her education, Coon made her foray into the racing world by working with various regional racing series and local media outlets.
Gaining NASCAR's Attention: Kim Coon's exceptional talent and unwavering dedication quickly caught the attention of NASCAR executives in 2016.
Digital Host Extraordinaire: In 2016, Kim Coon was appointed as the digital host for NASCAR.com, marking the beginning of her rise as a prominent spokesperson for the sport. Her role as the digital host involved hosting various web shows, conducting interviews with drivers, and delivering engaging content to NASCAR's extensive online audience.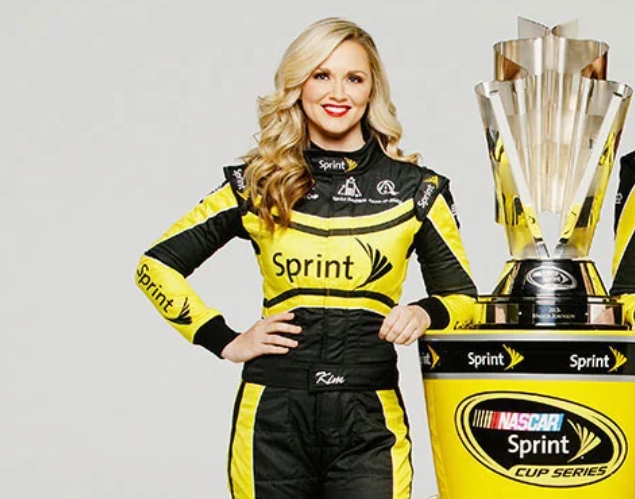 The Beloved Figure: Kim Coon's warm and approachable demeanor has endeared her to both fans and fellow industry professionals, earning her a reputation as one of the most beloved figures in the sport.
Versatile and Charismatic: In addition to her role at NASCAR.com, Kim Coon's versatility and charisma have propelled her into the spotlight on multiple platforms. She has appeared as a co-host and analyst on various NASCAR programs and satellite radio shows, further solidifying her status as a credible voice in the racing community.
Championing Diversity and Inclusion: One of Kim Coon's most significant achievements as a spokesperson was her instrumental role in promoting diversity and inclusion within NASCAR. As the sport actively embraced diversity and welcomed new voices, Coon has been at the forefront, advocating for positive change and fostering an inclusive environment.
Multifaceted Contributions: Kim Coon works as a pit reporter for all three NASCAR national series at MRN. When she's not at the track, she hosts NASCAR's digital content and in-person events. Kim is also a regular contributor to WCCB Charlotte's The CW morning newscast, showcasing her versatility and wide-ranging expertise in the racing industry.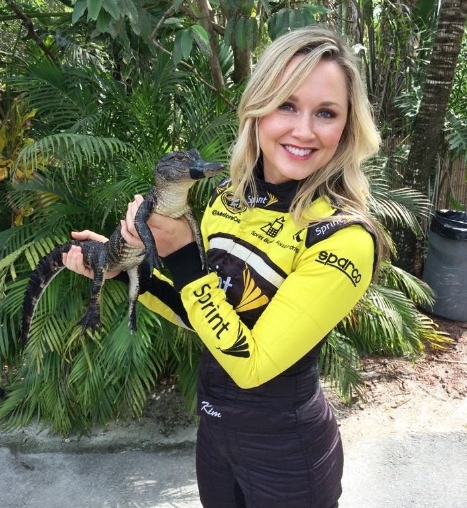 Awards and Recognition: Kim Coon's exceptional contributions to NASCAR have earned her numerous accolades and awards, reflecting her impact and dedication to the sport. Her captivating presence and insightful commentary have also made her a sought-after speaker at various motorsport-related events, where she continues to inspire and motivate aspiring enthusiasts and industry professionals alike.
Unwavering Dedication: Kim Coon's remarkable journey from an ardent racing fan to a respected spokesperson showcases the strength of perseverance and unwavering dedication. Her influential presence in the world of NASCAR has made her an indispensable figure, leaving a lasting impact on the sport she loves. The Road Ahead: As NASCAR continues to evolve, Kim Coon's unwavering commitment and passion will undoubtedly continue to make her a vital force in championing the sport she holds dear.