On occasion, beauty emerges from the convergence of form and function
A racing motorcycle primarily embodies functional engineering, with aesthetics often arising as a secondary outcome. Yet, frequently, this utilitarian style transforms into sheer beauty, especially when the motorcycle proves to be a victorious contender.
In the past, racing motorcycles sported uncomplicated color schemes as manufacturers relied on selling advertising space for funding. However, in contemporary times, modern race bikes often display a clutter of sponsor logos, with only a handful managing to preserve the motorcycle's lines in an aesthetically pleasing manner. Here, we present the top ten most visually appealing motorcycles that have participated in the Isle of Man TT races.
10. Norton Manx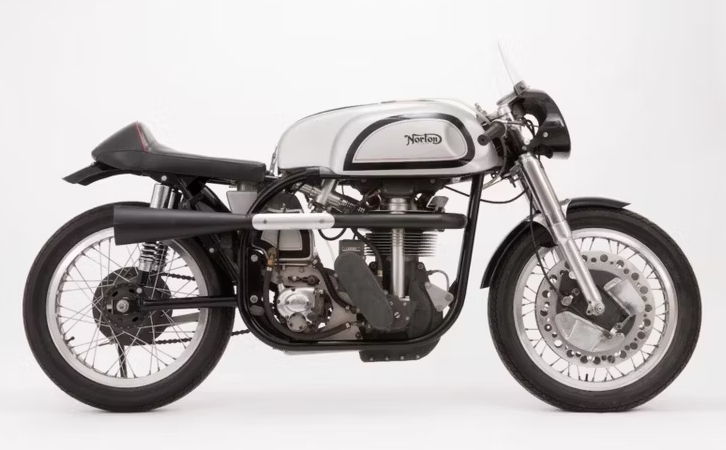 A quintessential example of a 1950s Grand Prix motorcycle, the Norton Manx maintained its success over an extended period, triumphing in races even in the face of the emergence of multi-cylinder racing machines from Italy. Geoff Duke clinched victory in the 1950 Senior TT astride his 500cc Manx, while Mike Hailwood secured the 1961 Senior TT win with Manx Nortons dominating the top six positions and a total of 45 Nortons competing. Nevertheless, signs of change were evident, as Hailwood also secured victories in the 125cc and 250cc TTs on Hondas. Despite the 1960s ushering in a period where Japanese and Italian machines far outstripped it in terms of performance, privateer racers continued to participate in TT races with the Norton Manx. This enduring legacy continues today, with the Manx consistently achieving victory in historic races across the globe, solidifying its status as one of the most enduringly successful racing designs.
9. Ducati 900SS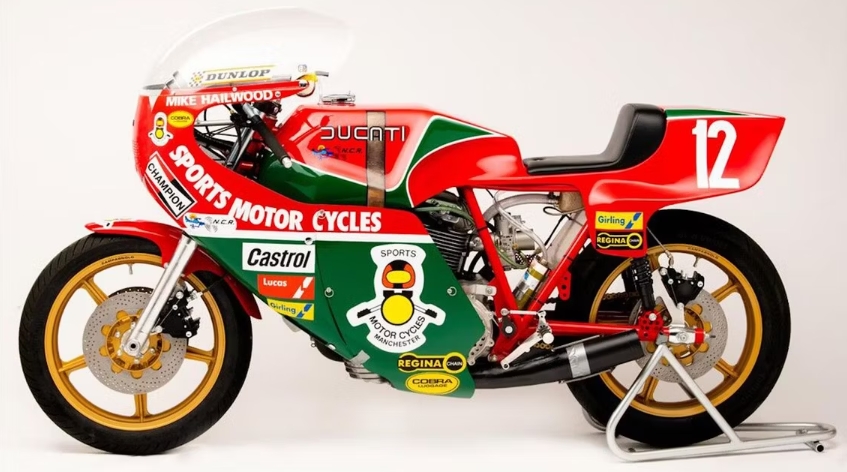 It's not just any Ducati 900SS, but the one that Mike Hailwood rode in 1978, marking his comeback to the TT after an 11-year hiatus! Hailwood's motorcycle racing journey had encountered setbacks at the conclusion of the 1967 Grand Prix season, with Honda withdrawing from racing and keeping him bound to his contract – essentially compensating him not to compete. When he opted to return in 1978, he turned to Ducati, whose 900SS had narrowly missed securing victory the previous year. The motorcycle was prepared by a small bike shop in Manchester, England called Sports Motorcycles, and Hailwood achieved legendary status by winning the Formula One race, triumphing over the established stars of that era.
8. MV Agusta 500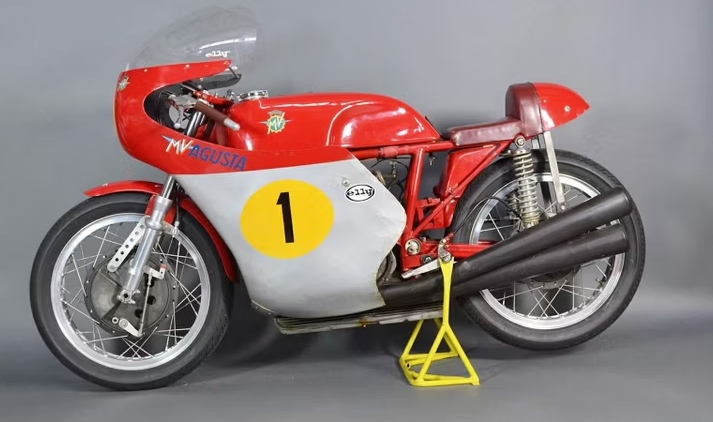 Remarkably, by today's standards at least, the TT served as a qualifying round for the Grand Prix world championship from its inception in 1949. This arrangement allowed TT attendees to witness the world's finest riders piloting the most exceptional racing motorcycles of their time – akin to observing figures like Marc Marquez, Valentino Rossi, and Jorge Lorenzo competing on their factory Hondas and Yamahas on the Isle of Man just a week after witnessing them race at circuits like Mugello or Silverstone. During the 1950s and 60s, this translated to spectators observing legends like John Surtees, Mike Hailwood, or Giacomo Agostini at the zenith of their abilities as they tackled the mountainous course aboard the crimson-hued three- and four-cylinder MV Agusta machines – widely regarded as some of the most splendidly crafted racing motorcycles in history.
7. Honda RC181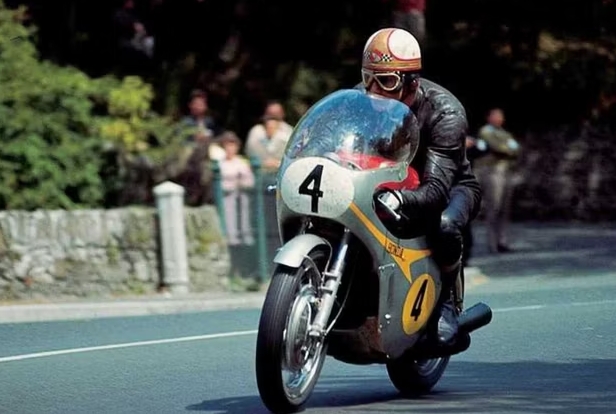 In 1959, the Japanese factories embarked on their initial foray into racing, arriving at the TT as relative newcomers. During that inaugural year, Honda's riders secured 6th, 7th, 8th, and 11th positions in the 125cc race. However, by the early 1960s, the company would establish itself as a victor in races and championships. Mike Hailwood joined Honda's racing team after discovering that MV Agusta was favoring the emerging Italian talent, Giacomo Agostini. Although he never managed to clinch the 500cc World Championship on a Honda, this didn't prevent him from enhancing his collection of TT victories. Notably, he triumphed in what has been hailed as one of the most remarkable TT races ever – the 1967 Senior TT for 500cc motorcycles – where he defeated Agostini aboard the MV Agusta, solidifying his legacy.
6. Honda VTR SP-1 (RC51)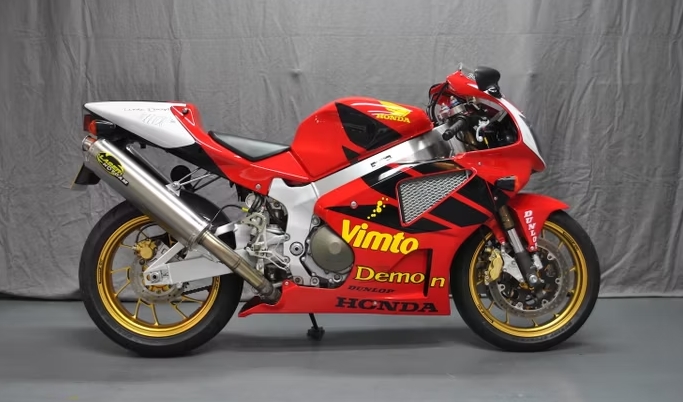 To date, Honda boasts an impressive 191 victories at the TT, surpassing all other manufacturers. In classic Honda style, the RC51, also recognized as the RVT1000R (or VTR1000 SP1 in Europe and Japan), showcased a 999cc, 90° V-Twin engine configuration. It was meticulously crafted to demonstrate Honda's capability in outperforming Ducati, which was reigning supreme in World Superbike racing during that era. In the year 2000, despite being 48 years old, Joey Dunlop secured a remarkable hat-trick of triumphs at the TT, including an exceptional victory in the Senior TT while riding the RC51. Adorned with its striking red and yellow livery that matched Dunlop's helmet color, the RC51 emanated an incredible aura, both in its appearance and its distinctive sound. Tragically, this bike became associated with Dunlop's final moments at the TT – he lost his life in a racing accident a couple of months later in Estonia.
5. Swan Racing Yamaha R1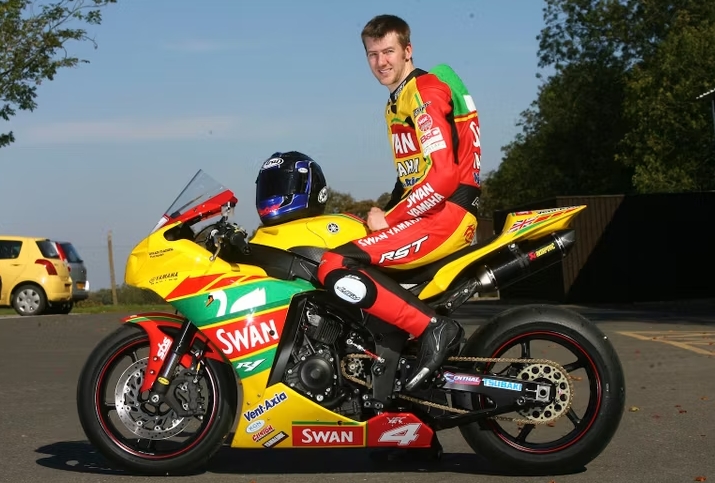 In 2010, Ian Hutchinson etched his name in history by achieving an unprecedented feat – winning all five solo TT races, a remarkable accomplishment. However, a few months later, his trajectory took a drastic turn when a crash during a circuit race in England resulted in a broken leg. The ensuing recovery journey was arduous, spanning three years and involving a staggering thirty operations. Upon his triumphant return to the TT, Hutchinson chose to pilot a Yamaha R1, backed by Swan matches as its sponsor. While perhaps not the most romantically linked sponsor, the bike's yellow, red, and green livery stood out as one of the most distinctive designs ever seen on the Isle of Man circuit. This was a notable departure from the norm, as securing substantial sponsorship funding is challenging in this arena, often leading to motorcycles adorned with an overwhelming multitude of sponsor logos.
4. Norton 588 Rotary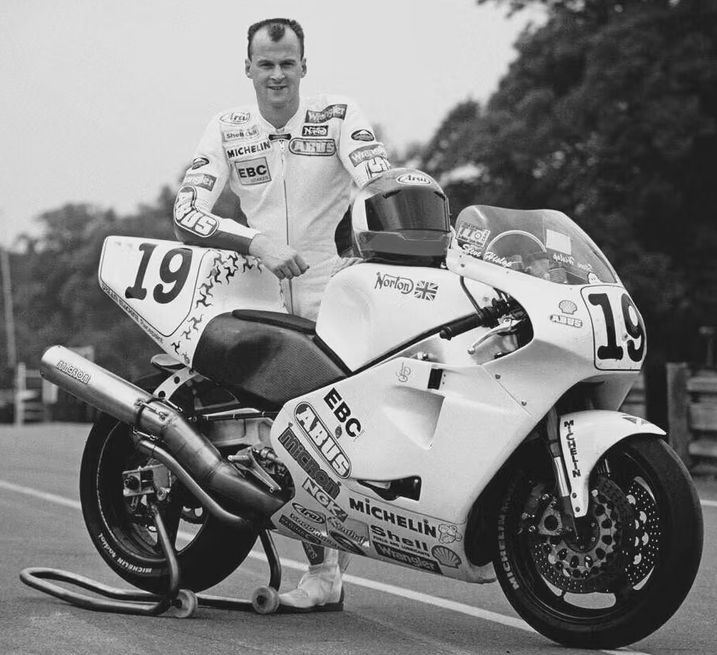 From the inaugural TT race in 1907 until 1970, Norton maintained an unbroken presence at every Isle of Man TT, whether as a factory team or through privateer riders – a remarkable achievement unrivaled by any other manufacturer. The British motorcycle industry's decline eventually brought this era to a close. However, the Norton legacy persisted. After undergoing multiple changes in leadership, the company embarked on a daring venture that led to the creation of the rotary-engined racing model known as the 588. This motorcycle exhibited tremendous speed but was plagued by fragility and susceptibility to overheating. Operating on a notably constrained budget, Norton entered the racing scene, defying the odds to secure a victory that has been hailed as one of the most spectacular TT races ever. During this historic event, Steve Hislop rode a Norton to triumph against Carl Fogarty on his Yamaha, showcasing a true underdog story reminiscent of David and Goliath. Regrettably, this remarkable feat would remain a singular occurrence.
3. Suzuki XR69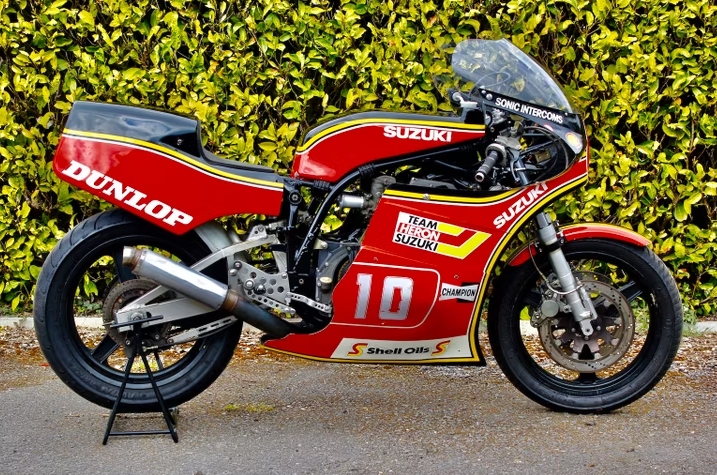 In contrast to Honda's reluctance towards two-stroke engines, Japanese competitors Yamaha, Kawasaki, and Suzuki had consistently employed two-stroke engines for their racing motorcycles. However, as the late 1970s rolled in, the relevance of racing two-strokes to both road-legal sport bikes and the TT's winning motorcycles began to dwindle. Suzuki's repertoire included four-stroke road bikes, but they lacked the expertise to transform them into victorious race bikes. Seizing an opportunity, 'Pops' Yoshimura proposed an arrangement to Suzuki: he would teach them the art of crafting race-winning motorcycles in exchange for their support of his racing endeavors. This collaboration gave birth to the XR69, a 1000cc four-cylinder powerhouse generating over 134bhp and reaching speeds of up to 280km/h on Sulby straight. The XR69 served as an impeccable weapon for riders like Rob McElnea, Graeme Crosby, and Mick Grant to achieve remarkable triumphs at the TT. Remarkably, its performance was matched by its striking appearance.
2. Moto Guzzi V8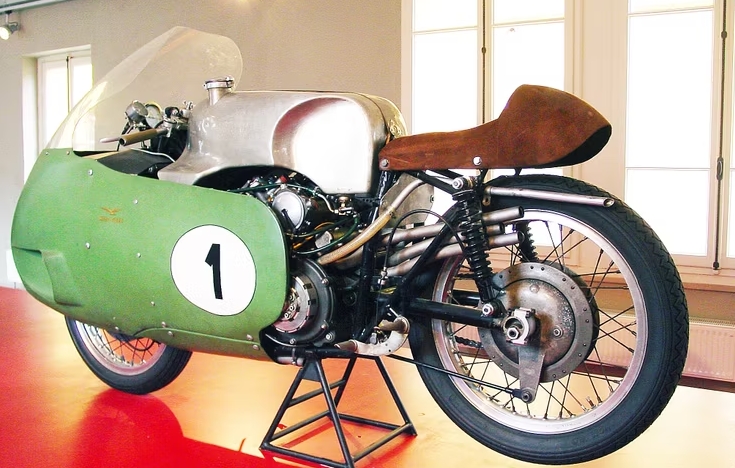 The 1950s and '60s witnessed a surge of groundbreaking and exceptionally intricate engineering within Grand Prix racing. While much attention centers on the Japanese with their remarkable twin-cylinder 50cc, four-cylinder 250cc and 350cc, and the awe-inspiring six-cylinder 250cc, Moto Guzzi had already astounded the world with its 500cc V8 engine. Sporting liquid-cooling, dual overhead camshafts, eight carburetors, and a mere weight of 99 pounds, it produced a staggering 78 horsepower at 12,000rpm. Just imagine the roar! Regrettably, the advancements in chassis technology lagged considerably behind the engine's prowess, leading to its lack of success. And even though the Guzzi V8 wasn't particularly visually appealing, there are times when beauty extends beyond the surface.
1. Gilera 500-4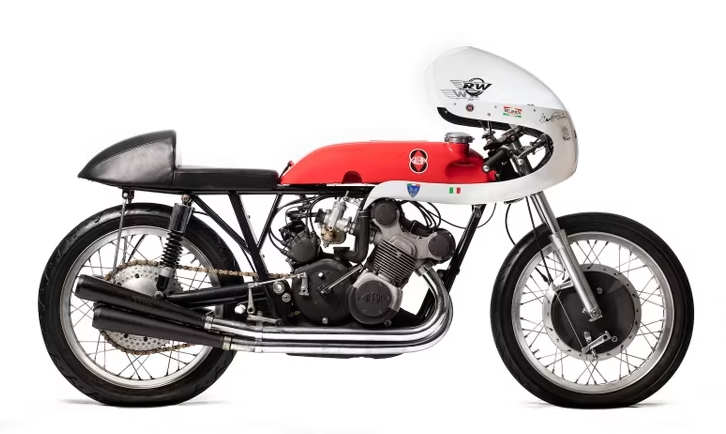 Prior to 1957, Italian manufacturers were deeply immersed in GP racing, and naturally, this encompassed the Isle of Man TT at that time. One of these manufacturers was Gilera, whose four-cylinder engines rivaled those of MV Agusta. In 1956, Geoff Duke nearly shattered the 100mph lap record. By 1957, the factory introduced what would later be known as the 'dustbin fairing' – a basic attempt at streamlining for maximum speed. The concept proved effective, with Bob McIntyre achieving a lap at 101.03mph while securing victory in the Senior TT. Although it might not be deemed visually pleasing by contemporary standards, during its era, it represented futuristic technology and stood apart from anything that had come before it.